PiggyVest Review: All You Need To Know Before Using PiggyVest
YOU WILL BE REDIRECTED TO PIGGYVEST TO REGISTER AND EARN 1OOO NAIRA TO START YOUR SAVINGS.
The PiggyVest app is available on both Android and iOS, and is very trust-worthy. It requires no deposit or monthly fees, and the interface of both the web and mobile applications are user-friendly.
Saving with PiggyVest is not just safe and secure, but it also disciplines you by giving an option of locking your funds until designated release date.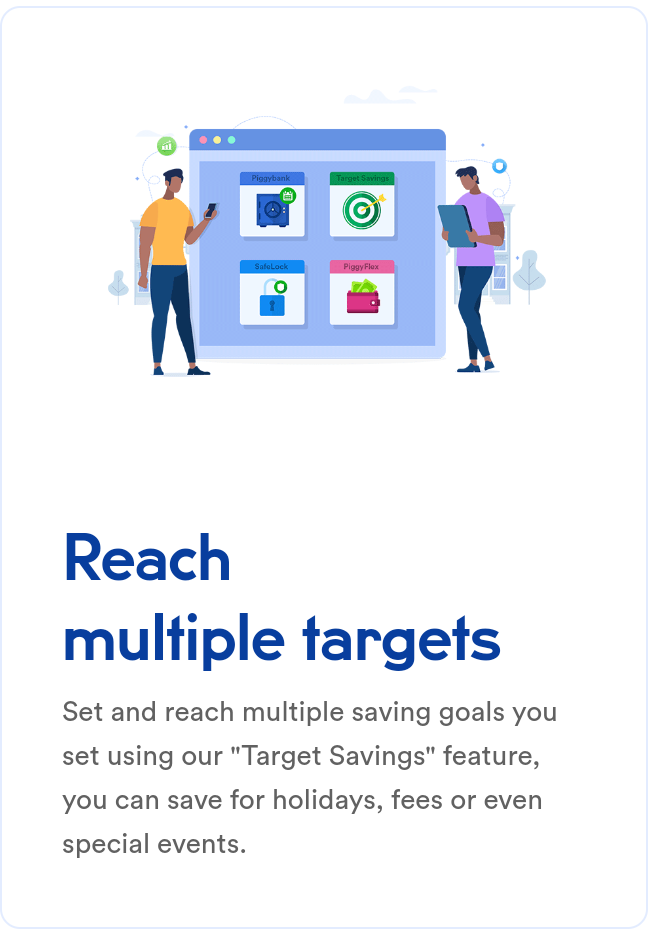 How Many Products Does PiggyVest Have?
PiggyVest has a variety of products for investments and savings. The savings part has five features. They include: Piggybank, Safelock, Targets, Flex Naira, and Flex Dollar.
1. Piggybank
Thisis the core online savings aspect of PiggyVest. Here, you can save any amount of money at any point in time from your bank account. There is also an Autosave feature that automatically withdraws from your account daily, weekly, or monthly (according to each user's preference). An interest of 10% is paid per annum on this feature.
2. Safelock
This allows you to set money aside for a fixed period. You are denied access to these funds until maturity. If you decide to Safelock a particular amount of money, the funds are locked until the time you choose. This feature of PiggyVest is particularly useful if you need to save money for future purposes. (For instance, school fees or a car). The cool thing about Safelock is that the interest rate of 6%-15% per annum will be paid upfront.
3. Targets
Justas the name implies, Targets helps you save towards particular goals like house rent, school fees, etc. It also encourages group savings where each member has a payment frequency daily, and each group has how much they expect to have at the date of maturity. This feature is beneficial as it helps people with similar interests save towards a common goal. The interest rate is 10% per annum.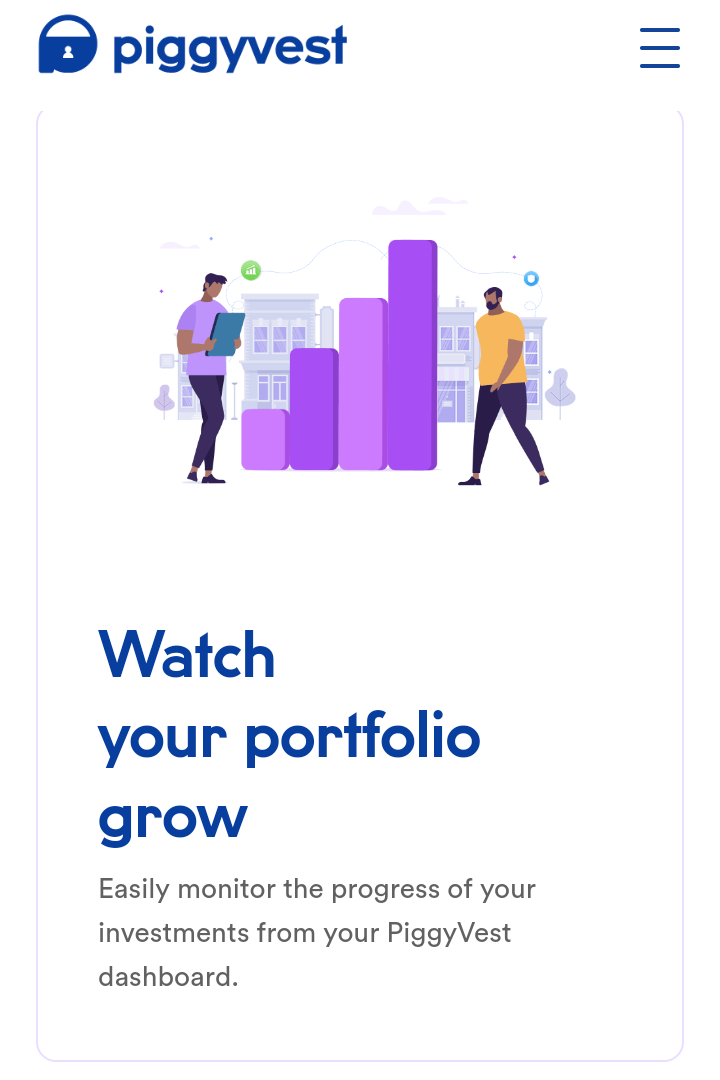 4. Flex Naira
Flex Nairais a flexible savings wallet where interests earned on all other PiggyVest features are deposited. As a user, you can fund your Piggybank, Target, Safelock, Flex Dollar, or Investify using funds in your Flex. The rule here is that you can only withdraw once every ten hours, with a maximum of four withdrawals. Once you exceed this maximum, all accrued interest on Flex savings will be lost. The interest rate on this feature is 10% per annum.
5. Flex Dollar
Flex Dollar allows you to save, invest, as well as transfer your funds in dollars. The market behaviors determine the interest rates here.
Interest Rates on PiggyVest
The different interest rates available on PiggyVest are:
10% per annum on Piggybank
Up to 15.5% per annum on SafeLock
10% per annum on Target
10% per annum on Flex
6% per annum on Flex Dollar
Up to 25% on Investify
https://app.piggyvest.com/?newref=1&ref=126ee763e80120